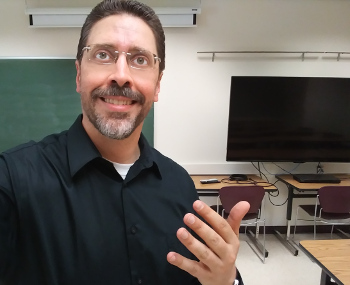 Steven E. Williams,
author of the online course, is a Notary Instructor within the SUNY system, member of the
American Society of Notaries
and experienced Mobile Notary and Notary Signing Agent. He is a commissioned notary public in the States of New York and New Jersey. Over the past 14 years, he has conducted Notary Public Seminars at Columbia-Greene Community College, Schenectady County Community College (Schenectady & Downtown Albany Campuses), SUNY Adirondack and The Knowledge Network as well as introductory and refresher courses for private groups upon request. As a witness-only Notary Signing Agent, Steven has processed hundreds of residential mortgage loan document packages on behalf of lenders, title companies and settlement agents since 2007. In addition, he is a licensed Insurance Broker (Property & Casualty as well as Life, Accident & Health) and formerly licensed Mortgage Loan Originator. His journey into notarial practice began with guidance from longtime instructors Viktor Bujanow and Nicholas A. Tulve. He is available to provide expert witness testimony, document review services and technical support in all matters relating to notarization.